Who Is Nigel Botterill?
Nigel Botterill is famous for building NINE separate million pound businesses of his own in the last 12 years. As a Sunday Times best-selling author, serial entrepreneur and founder and CEO of Entrepreneurs Circle, the UK's largest private organisation dedicated to helping entrepreneurs to get & keep customers – he is known as the most sought after business growth expert in the UK.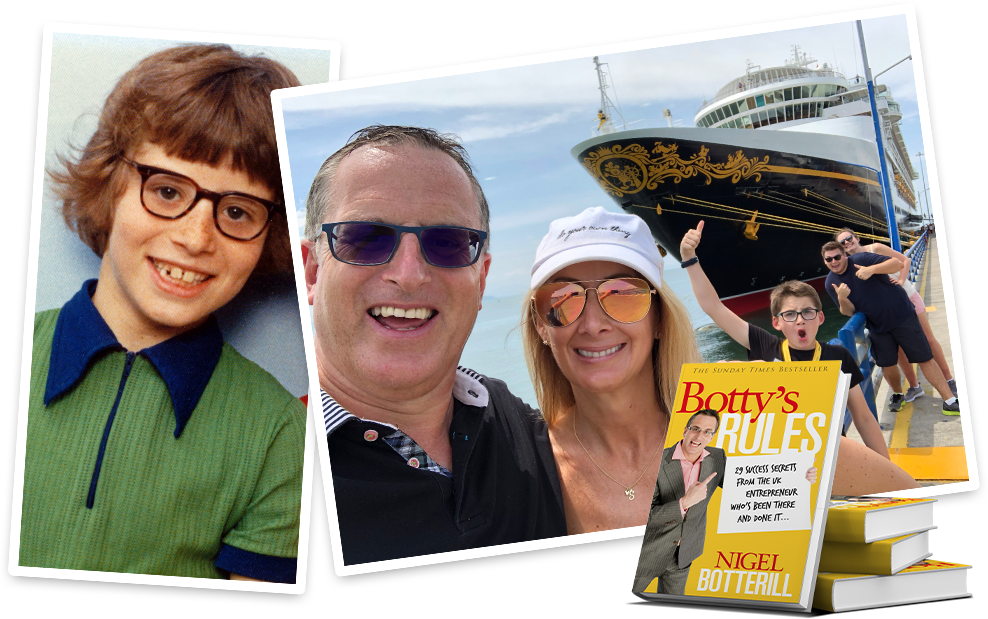 My name is Nigel Botterill…
I'm a family man, I've got 4 great kids and one gorgeous wife.
I'm also the founder and Chief Exec of a business which includes some of the fastest-growing brands in the UK. I've started 9 brands from scratch, and grown them all to £million + within a few years. In 2011 I wrote the Sunday Times bestseller 'Botty's Rules' which went on to become the biggest selling business book of the year. Now, I spend my time helping other entrepreneurs and business owners to get and keep all the customers they need.
Here's some background on how I got this far…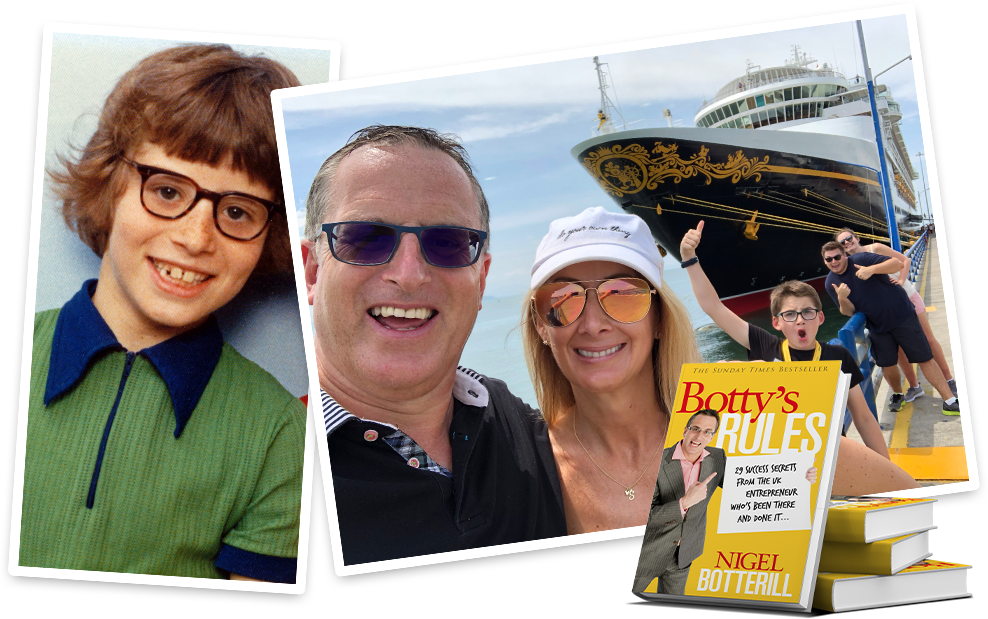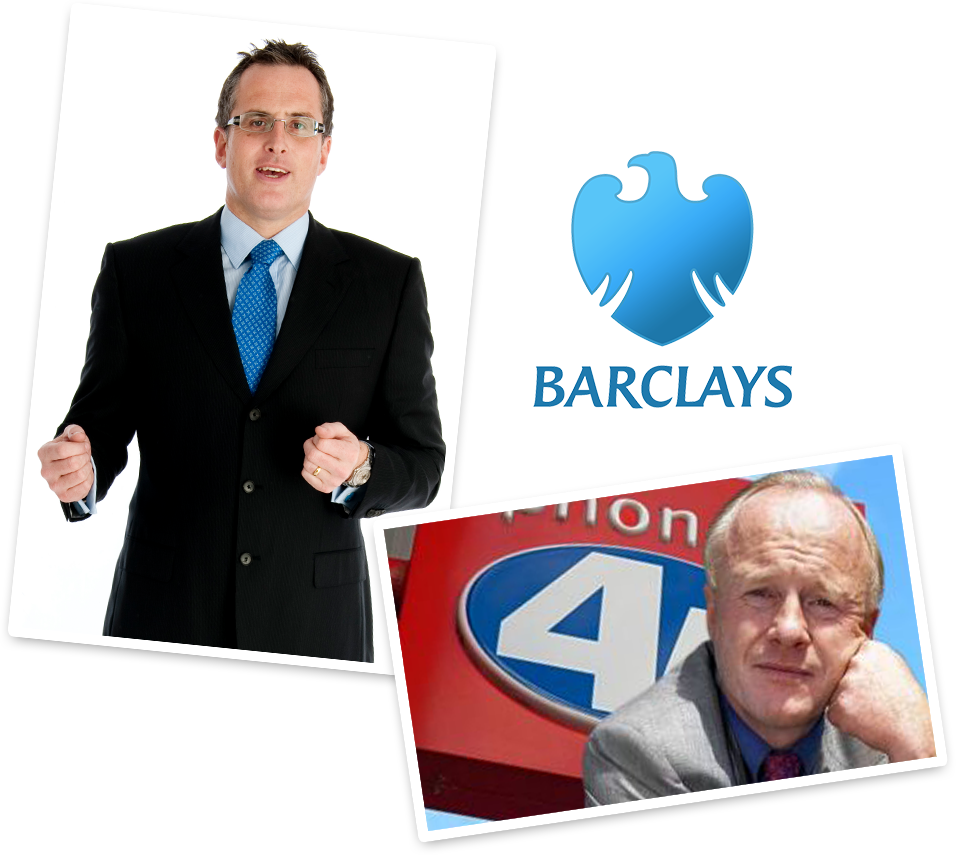 The 'Employed' Years
I started my career as a 16 year old at Barclays back in '82, and worked there for 18 years. I was never a banker though, I built call centres, set up their Internet Banking Service, and even spent a couple of years as PA to the Chief Exec.
In my final role at Barclays I was responsible for the sales of all UK call centres: 6 call centres, 3000 staff and hundreds of millions in the P&L! But I needed to move on…
In 2000, I joined John Caudwell as the Marketing Director for Singlepoint, part of his Phones4U empire. My business education was supercharged with (now billionaire!) John, and I learned loads about managing a business.
In late 2001, I'd moved to Card Protection Plan as Managing Director, working closely with self-made multi-millionaire Hamish Ogston. In less than 2 years I transformed the business, sending turnover soaring from £3m to £35m.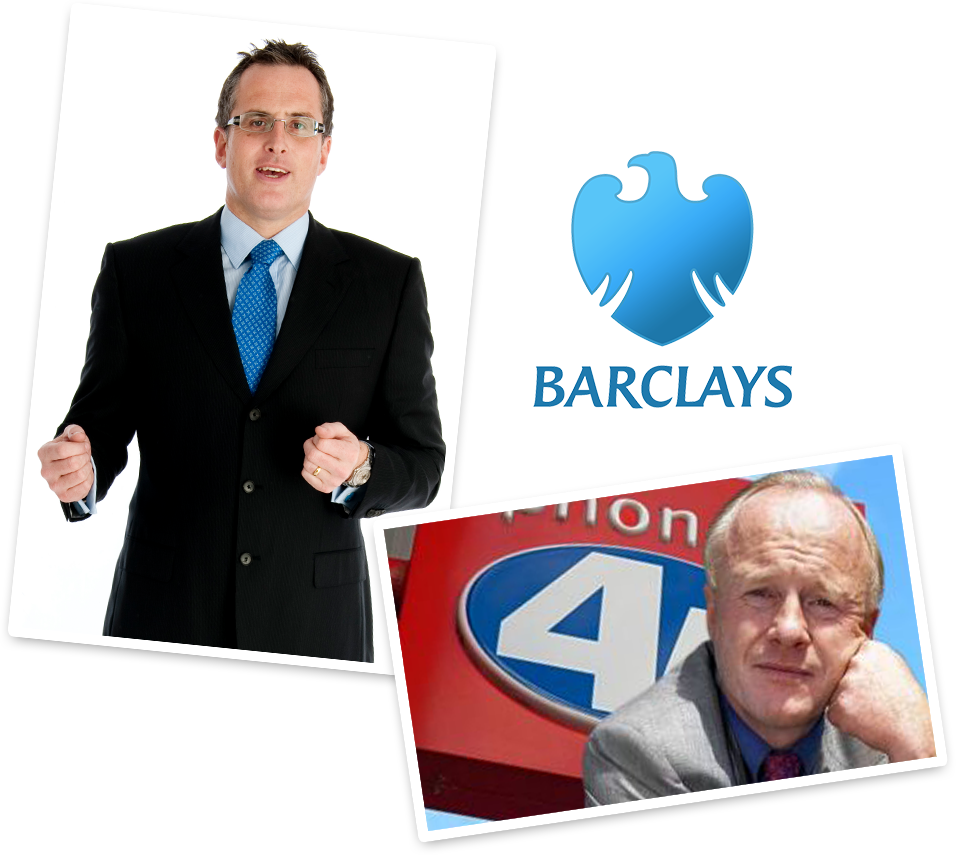 The Big Leap
Working alongside John and Hamish had a big impact on me and I wanted my own train set.  
So I swallowed a bravery pill, waved goodbye to my secure six-figure salary, re-mortgaged our house, and set up my own marketing consultancy business, N5 Ltd,  in 2003.
It was super-scary, taking my destiny, and that of my wife and children, into my own hands; but I knew that I had to make that big leap – or regret it forever.
I quickly took on a bunch of clients on big retainers and very soon had a business that I could run from home and that paid £20k+ into my bank account every month. Happy days. I had two members of staff and we were all based on the top floor of my house. It was cosy!
My Mag
As I was launching N5, my wife Sue launched her own mini-business; a local community magazine with paid-for ads from local businesses.
Totally ill-equipped and with no relevant experience, Sue's business took off quickly! She was soon generating well over £2,000 a month profit, for only a few hours work that she fitted in around the children.
Soon enough we were bombarded with people asking how she'd done it and to answer them we created 'My Mag', a programme that taught people how to set up, publish, market and administer their own local community magazine, just like Sue's.
Within a few months My Mag was generating more in sales than my consultancy business and by the end of 2004 it was flying.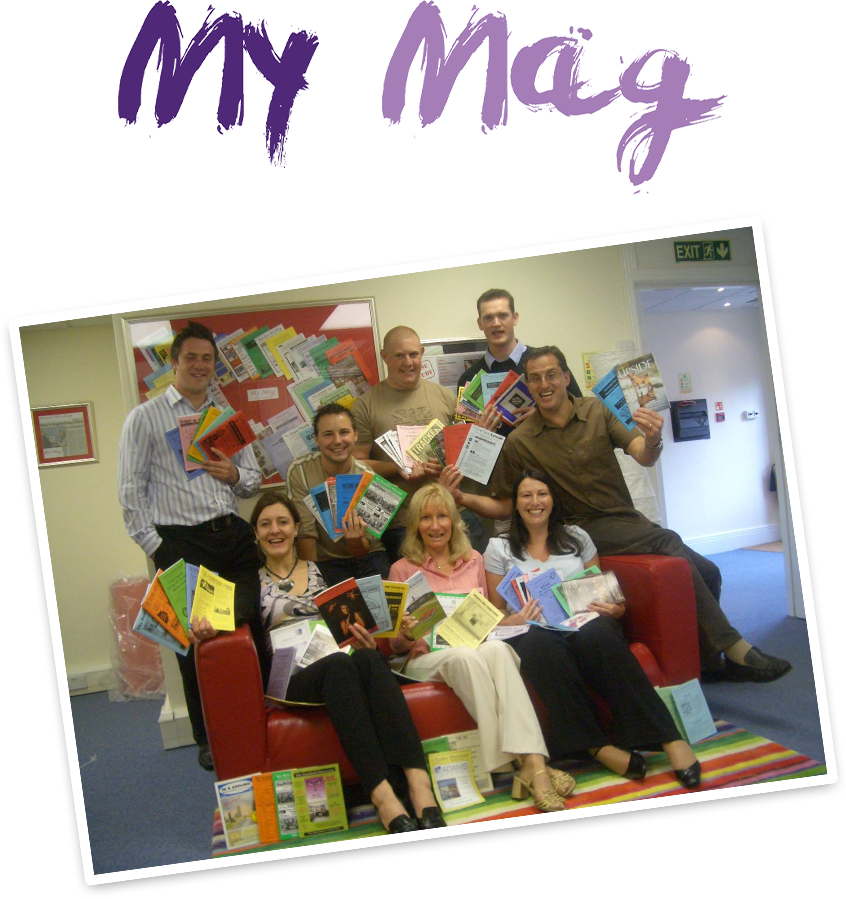 Nigel and the team with just some of the magazines they helped create through MyMag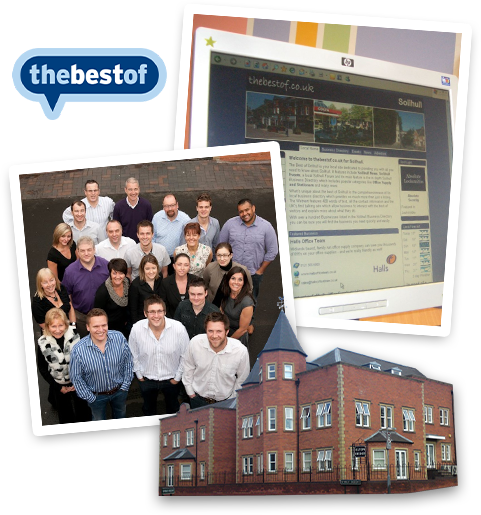 thebestof
I figured that whilst the magazines were great, the world was moving online and was there a way to take the best of My Mag and put it on the internet – 'thebestof' was conceived.
We launched thebestof in July 2005 and we were the very first independent online business directory (there was Yell and Thomson but noone else).
The next 18 months were a complete whirlwind. thebestof became the fastest UK franchise ever to get to 200 franchisees and we began picking up some serious awards. We moved into some great premises and then had to move again less than 12 months later because we'd outgrown the space.
2008 was an exciting time for thebestof – we won some great awards, and we were placed third in The Sunday Times/Microsoft Tech Track 100.  It was also the year I wrote my first seven-figure cheque to Her Majesty's Revenue and Customs(!).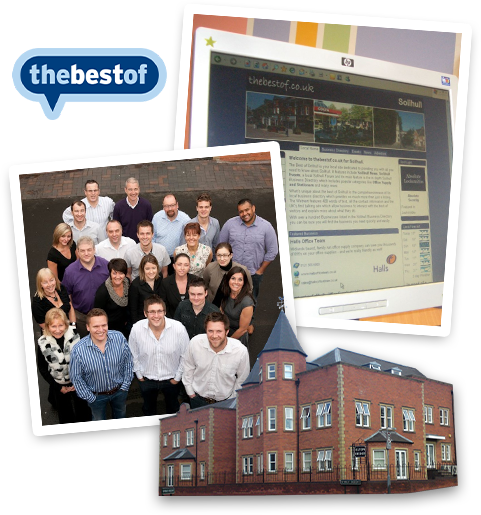 'Serial Entrepreneur'
Over the next decade my team and I would launch a dozen new businesses – some would flop (and teach us some valuable lessons for next time!), but some would fly!
We ventured into personalised chocolate bars, phone charging machines, magazines for parents, marketing systems for restaurants, even my own line of designer shirts!
I experienced all the highs and lows that come with running a business. But more importantly, through trial and error, we started to understand what works and what doesn't when it comes to getting and keeping customers in almost any industry and niche.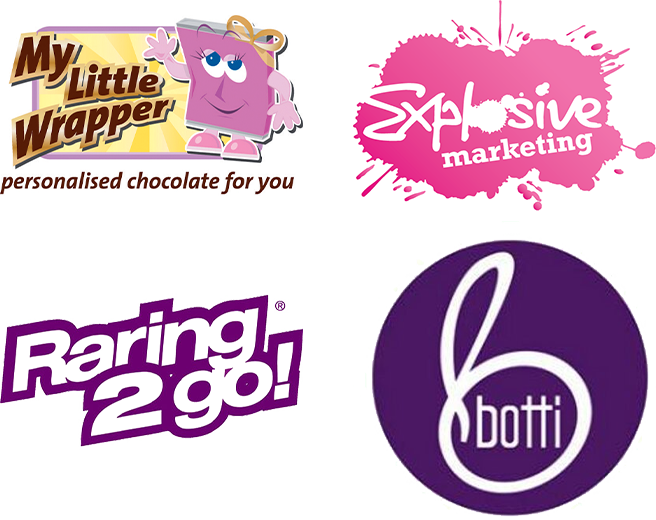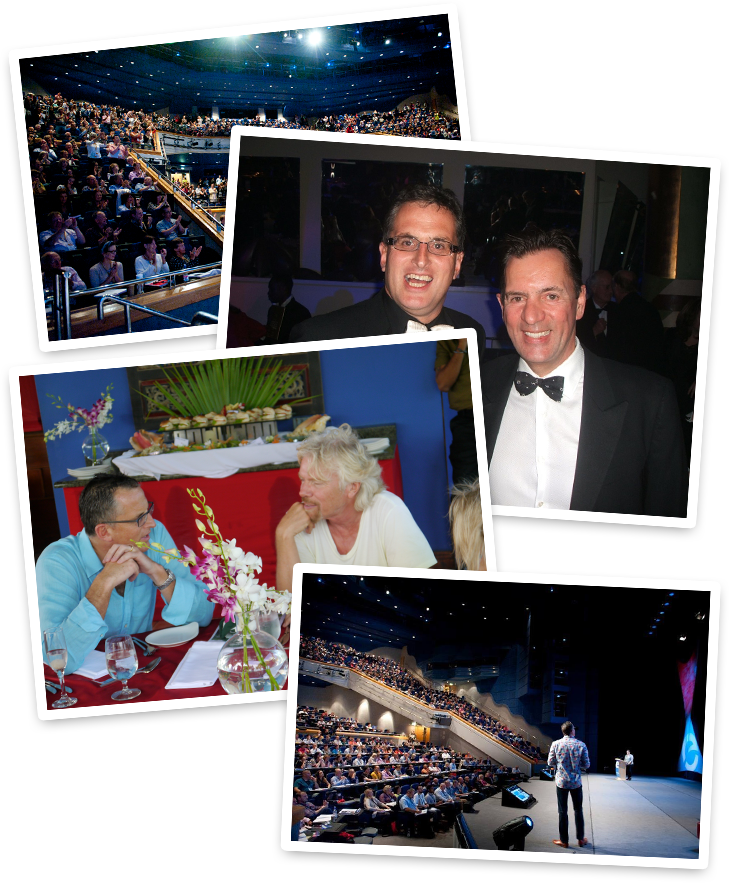 Entrepreneurs Circle
In 2010 we decided to harness that knowledge and experience and formed 'Entrepreneurs Circle' with a mission to educate, motivate, help and inspire business owners to achieve more than they ever thought possible.
We quickly became the UK's largest membership organisation dedicated to helping entrepreneurs to grow with thousands of members from all over the UK (and the rest of the world) and 'EC Events' gained legendary status for their practical content, lack of boring keynotes and celebrity guests like the guys and gals below.
10 years since it's birth, Entrepreneurs Circle has gone from strength to strength. We've helped tens of thousands of entrepreneurs to get and keep all the customers they need through our online courses, resources, events, coaching and support.
If you're an ambitious business owner – you should definitely check it out.
Past Celebrity Guest Speakers Include: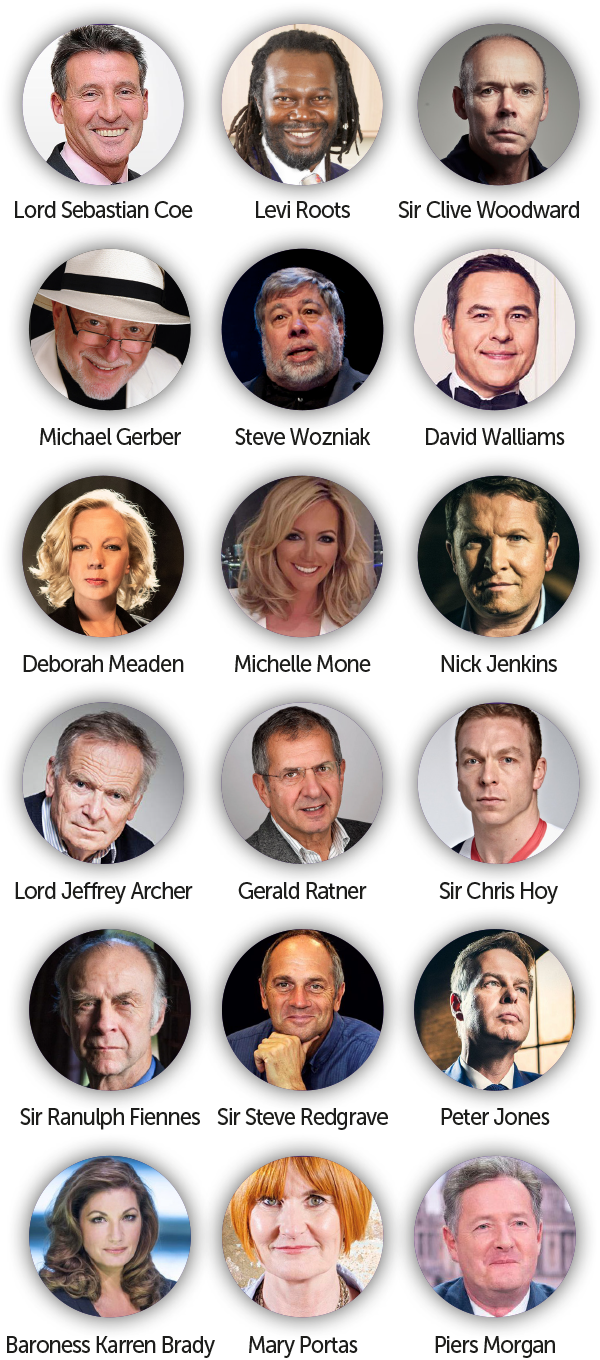 Get Nigel's Help & Input On Your Business
---
Take your business from six-figures to seven and get personal help and support from Nigel by joining his Inner Circle coaching group.

Nigel's Private Coaching Group
---
Join Nigel's elite coaching group (limited to just 10 members) and get unprecedented access to both Nigel and the Entrepreneurs Circle team.
1:1 Consulting With Nigel
Spend time at EC HQ (or via Zoom) getting personal help and support on your business from Nigel Botterill.
---
60-Minutes: £699 +VAT
Spend an hour with Nigel solving problems, brainstorming ideas and working ON your business.
Half-Day (3.5 hrs): £2,499 +VAT
Spend the morning (or afternoon) with Nigel and members of the EC team focused entirely on you and your business.
Full-Day (9am – 5pm): £4,999 +VAT
The unique opportunity to spend an entire day with Nigel and the EC Team. Highly recommended to be taken in-person for maximum effectiveness (and of course the full EC Butler service including gourmet lunch!).
SPEAKING
Nigel has built quite a reputation as one of the UK's very best business speakers.
He is straight-talking and his no-nonsense style has won him many plaudits.
His talks are always high-energy, fast-paced and extremely engaging and his rich bank of experience and real-life anecdotes mean that his content is deeply rooted in the real-world – where your audience lives!
He has shared the stage with luminaries like Sir Richard Branson, Lord Sugar and President Bill Clinton and he excels in front of large audiences.
Whilst Nigel enjoys speaking and in particular sharing his vast knowledge and experience with entrepreneurs and business owners, his main focus remains his own businesses so he chooses his external engagements carefully. His schedule is always very full and early booking is essential.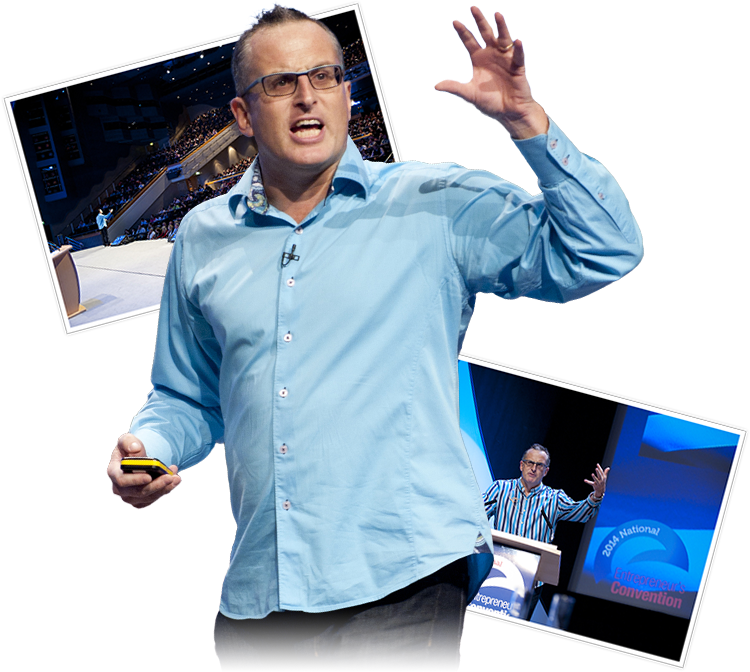 Nigel Botterill Media Bio:
Nigel Botterill is famous for building NINE separate million pound businesses of his own in the last 12 years. As a Sunday Times best-selling author, serial entrepreneur and founder and CEO of Entrepreneurs Circle, the UK's largest private organisation dedicated to helping entrepreneurs to get & keep customers – he is known as the most sought after business growth expert in the UK.